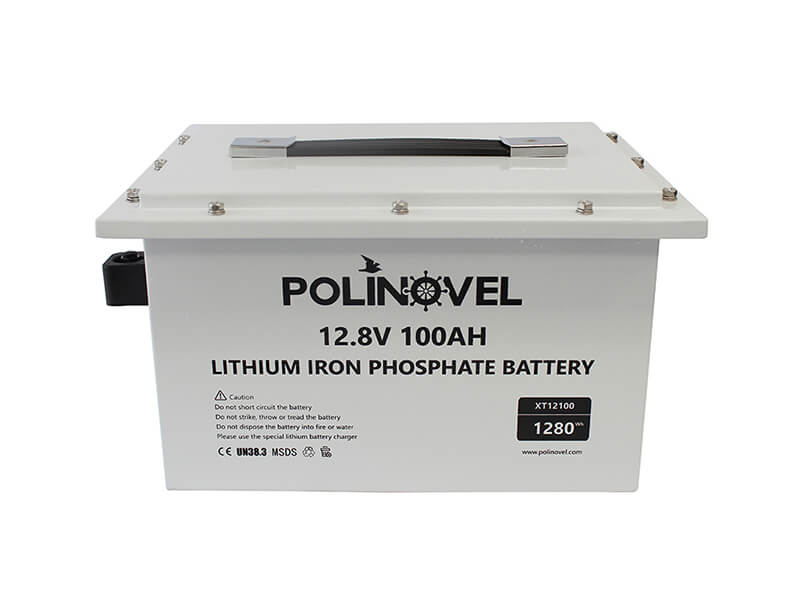 XT LiFePO4 battery is a popular product. Do you know what makes it popular? Does it have some fantastic advantages?
In this article, let's talk about its advantages and figure out why we should choose the XT LiFePO4 battery.
Part 1. The Advantages of an XT LiFePO4 Battery
High quality. XT LiFePO4 battery utilizes high-quality lithium (learn: LiFePO4 Battery vs Ternary Lithium Battery: What You Should Know) iron phosphate cells with advanced manufacturing technology, offering you a great user experience.
Convenient to open. The battery case of the XT series is screw-fixed. You can easily open it when you need to check or maintain the LFP battery.
Waterproof. XT LiFePO4 battery meets the waterproof IP65 standard. You can use this LFP battery in marine applications without worries.
Safe to use. Safety is always the top concern. If you choose the XT LiFePO4 battery, you don't need to worry about the safety problem. XT LiFePO4 battery comes with a built-in battery management system to protect the battery from over-voltage, under-voltage, over-current, and short-circuit.
Wide application. XT LiFePO4 battery can be used in trolling motors, (learn: Best Trolling Motor Battery [Top 10 Picks in 2023]) boats, RVs, leisure caravans, golf carts, and many other scenarios, satisfying your diverse needs.
Protective cap design. The cap adopts ABS+PBT flame-retardant material, which has fantastic moisture resistance and chemical resistance functions. It can keep the battery away from dust, rust, and corrosion.
Part 2. How to Choose an XT LiFePO4 Battery
First, you should know the parameter information you need. You should consider voltage, capacity, and other information according to your needs. Different usage scenarios require different parameters.
What's more, you can set a budget. If your economic conditions permit, you'd better choose a battery with more powerful functions.
Most importantly, you should select a reliable and professional manufacturer. In this way, you can enjoy good services. If there is a problem with the LFP battery, a professional manufacturer is likely to provide you with a better solution.
Part 3. Summary
XT LiFePO4 batteries have many appealing advantages. Therefore, it is loved by many customers. If you want to experience the powerful functions of XT LiFePO4 batteries, you can contact Polinovel. As a trustworthy manufacturer with more than 15 years of experience, Polinovel can give you a great LFP battery solution.