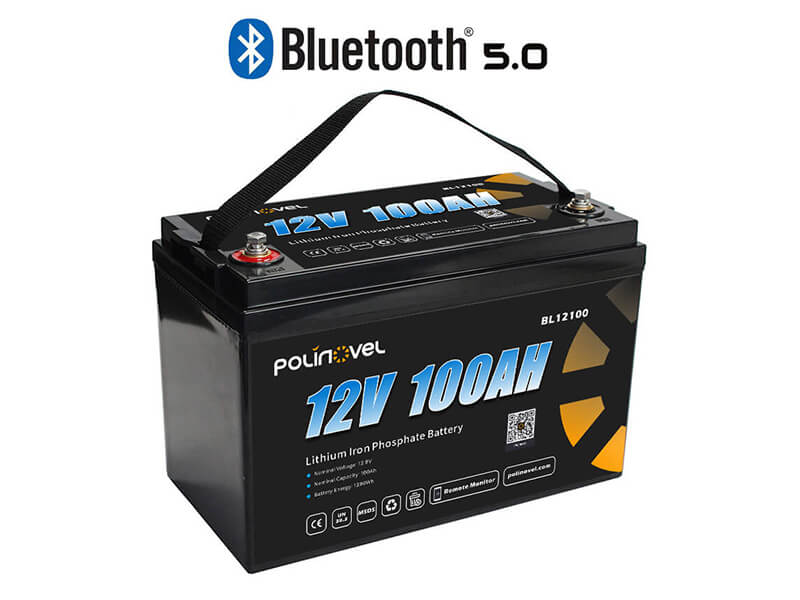 Spend much time on the water but don't know how to choose a marine battery to power your boat? Don't worry. You can learn about the features of a good marine battery in this post.
Part 1. An Introduction to Marine Battery
Designed for use on boats, marine batteries have a robust structure to withstand the vibrations and shocks that can occur on the water.
You should pay attention to some important parameters while choosing marine batteries – ampere-hour rating, marine cranking amps, and reverse capacity. And lithium battery (learn: Arctic Lithium Battery: What You Should Know) functions much better than other battery types in marine applications.
Part 2. What Is A Good Lithium Marine Battery
The lithium marine battery (learn: Why You Need a Lithium Battery for Caravan?) we are referring to is a lithium iron phosphate battery. Therefore, a good lithium marine battery features the advantages of a LiFePO4 (learn: LiFePO4 Battery vs Ternary Lithium Battery: What You Should Know) battery. It should be lightweight, have a long life, and a low self-discharge rate, which allows us to expect a lighter load on the boat and a longer run time.
What's more, a good LiFePO4 marine battery should have a durable structure and a good anti-vibration performance, making sure it can perform well on the water.
A good LiFePO4 marine battery can offer powerful functions, such as Bluetooth monitoring function for easy controlling and LCD displaying for convenient viewing. Therefore, you can check the working status of your LiFePO4 battery in real-time and ensure its optimal performance.
Last but not least, a good LiFePO4 marine battery can be customized according to your specific needs. It can be the customization of size and capacity, or the customization of functions, ensuring that the LiFePO4 marine battery can be applied in many scenarios and satisfy the needs of most of you.
Part 3. Summary
A good lithium marine battery can give you a wonderful experience on the water. If you want to buy a good one, you should choose a professional marine battery (learn: Marine Battery vs Car Battery: A Comprehensive Comparison Guide) manufacturer.
Polinovel, a professional and reliable lithium-ion battery manufacturer, can provide you with many powerful LFP marine batteries. Polinovel has the BL series, XT series, HD series, and AF series for marine applications. You can choose a suitable marine battery based on your needs.