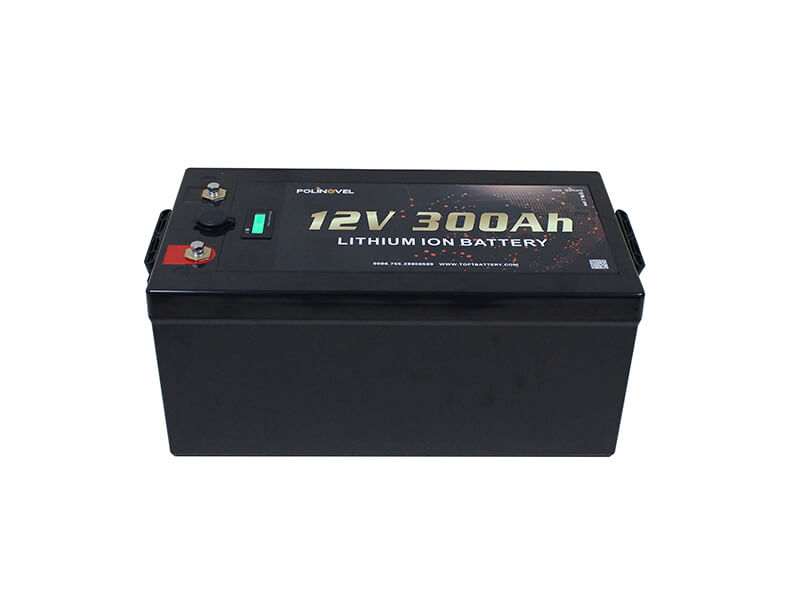 More and more people are opting for lithium batteries for their RVs now. But some of them find that it is hard to choose a good fit for their RVs.
So in this article, we will help you find a suitable lithium RV battery. We hope that you can know what is a good lithium RV battery after reading this article.
Here is the outline:
What are the features of a good lithium RV battery
How to maintain your lithium RV battery
Summary
Part 1. What Are The Features of A Good Lithium RV Battery
Large capacity. A good lithium RV battery can reach 100% depth of discharge without damaging the battery. The lithium RV battery has 25-50% more usable capacity in comparison with the same-size lead-acid counterpart.
Continuing power. The voltage of a good lithium RV battery doesn't drop like a lead-acid battery. So you can expect continuous power while using the battery.
Worry-free storage. A good lithium RV battery has a low self-discharge rate of less than 3% a month. Even if not used for a long time, the lithium battery can maintain enough power.
Top-quality battery cells. A good lithium RV battery utilizes high-grade LiFePO4 battery cells, which can ensure the good performance of the battery.
Intelligent BMS. A good LiFePO4 battery features an advanced battery management system, keeping the battery away from over-discharge, over-current, short circuits, and many other damages. With BMS, you can use the lithium battery without worries.
Part 2. How To Maintain Your Lithium RV Battery
Do you know how to maintain the lithium RV battery? Below are the tips to maintain your lithium RV battery (learn: How to Choose Lithium RV Battery [Detailed Steps]) to gain optimal performance.
First, you should ensure that the LiFePO4 battery is charged to 50% to 80% SOC before you store it. And you should avoid over-discharging by charging the battery (learn: What is Battery Sulfation & How to Avoid It) every three to six months.
What's more, you should keep the LiFePO4 battery in a warm and dry place for better performance. The proper temperature range is -20°C to 60°C.
LiFePO4 RV battery only requires minimal maintenance. So you don't have to expend much effort on battery maintenance.
Part 3. Summary
A good lithium RV battery plays an important role in your trips. If you want to purchase a robust, durable, and reliable lithium RV battery, you can always trust Polinovel. As a professional LFP battery manufacturer, Polinovel strives to offer good-quality batteries and careful after-sales service.