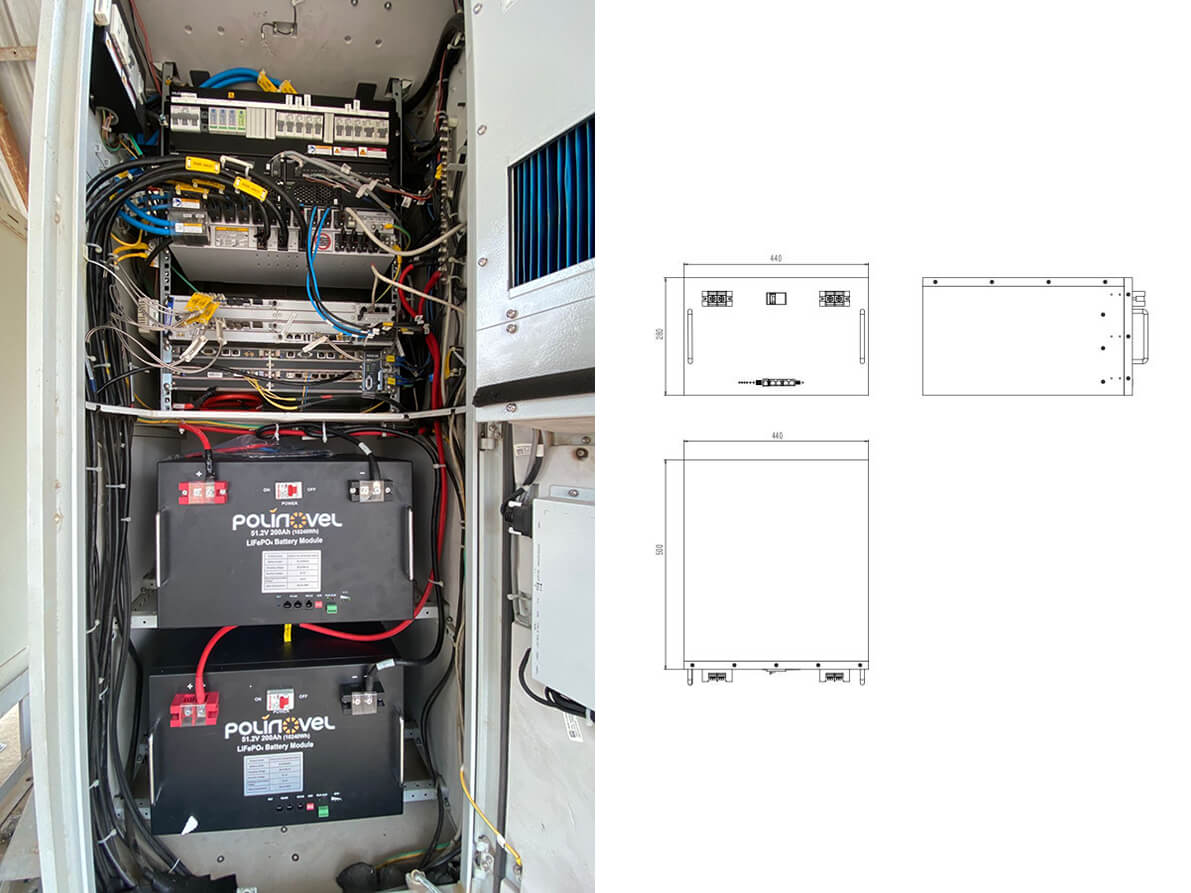 Overview
Our Iraqi customer had lead-acid batteries installed in a telecom base station and wanted to upgrade this battery storage system to lithium batteries for better performance, efficient and smooth power supply. With the requirements in mind, they reached out to us to get the best battery solution for their application.  
Process
The customer expressed a desire to replace the 48V 50Ah lead-acid batteries installed in their telecom base station to create a more efficient 20kWh energy storage system. In response, we recommended an optimal solution consisting of two 48V 200Ah rack-mounted solar batteries to be used in parallel to meet the energy demand. Rack-mounted lithium batteries are easy to install and maintain, take up minimal space within the telecom base station, and contribute to more effective power storage. Considering the benefits of our proposal, the customer quickly agreed to this lithium battery solution.
Final Thought
Polinovel has made customer satisfaction our top priority. We strongly believe in the importance of listening to and understanding the needs of each customer, especially when it comes to their specific application requirements. We put ourselves in the customer's position to recommend the most suitable and reliable battery solutions.