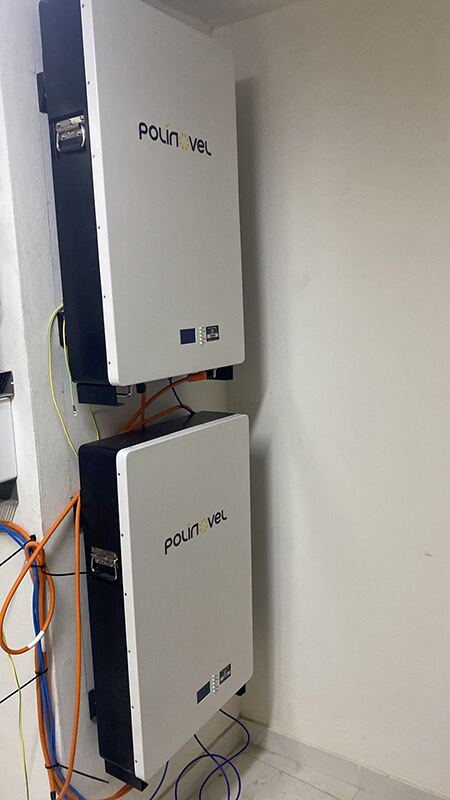 Overview
The shutdown of Lebanon's two major power stations has directly affected the stability of Lebanon's national power grid, leading to a complete interruption of power supply. And the operating cost of diesel generators is getting higher and higher, many Lebanese are turning to solar energy systems. Our Lebanese customer Z.A., chose our long-lasting and maintenance-free energy storage batteries to deal with the power outage.
Challenges
The customer wants the battery for household solar energy storage systems to meet the daily electricity demands of the family. It needs to be compatible with multiple inverter brands, and the price needs to be competitive in the Lebanese market. We recommended the EC1000 48V 200Ah 10kWh lithium battery, a wall-mounted design that can minimize installation space, and allows multiple units connected in parallel for flexible combinations to meet the different family power consumption. The customer agreed to the solution and quickly decided to test 2 units of EC1000 LiFePO4 battery. With mutual cooperation, we successfully complete the communication matching with Growatt, Deye, Phocos, Voltronic, SMA, and SAJ inverters. The batteries are working quite well now.
Final Thought
With years of experience in energy storage solutions, Polinovel team can accurately understand customer needs and provide customer-approved batteries. Thanks for the trust and support, Polinovel will always innovate and continue to provide safe, reliable, and high-quality lithium batteries.